1978 Stiers VW Trike For Sale
Buy This Great Stiers VW Trike - SOLD
Rebuilt Motor, New Paint, New Upholstery, New Electrical, Runs Great!
This is a Stiers VW Trike built from a 1978 kit. The kit came with a frame that was welded onto a VW suspension and the fiberglass body. This Trike comes with the statement of origin - There are still places that make kits for trikes, but Stiers has gone out of business. Stier is German for Bull and this trike does giddy up and go. You can enjoy the open road like a motorcycle while enjoying the comfort, stability and great gas mileage of an old VW! This cool trike underwent a complete rebuild last year. So not only does this VW Trike look cool, it also runs great.
Here is what was included in the rebuild:
New Paint
New Upholstery
New Electrical
Engine Rebuilt (receipts totaling $4,500 included for rebuild)
Towable Camping trailer available separately
There's not much to mention about this freedom rider. The pictures tell most of the story. Just hit the electric start, give it some gas and you're on your way toward riding the winding hills of your dreams. These trikes are a lot of fun and if you're thinking of getting one it might as well be the affordable, rebuilt VW Trike like you see here. Enjoy the photos and call or email if you have any questions.
Thanks for looking!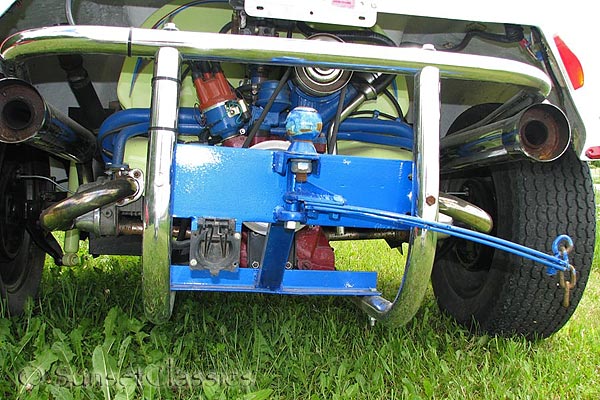 I know of several reliable shipping companies, and while shipping this trike will be the winning bidder's responsibility, I am happy to do what I can to assure the shipping process goes smoothly.
More detailed photos of this fun Stiers VW Trike
| | |
| --- | --- |
| | |
| Stiers VW Trike Full Body | Stiers VW Trike Full Body |
| | |
| | |
| New Upholstery | Very clean inside and out! |
| | |
| | |
| | |
| | |
| | |
| | |
| | |