1956 VW Panel Van for Sale
This is a Rare 1956 Volkswagen Bus
Very Solid & Straight, Perfect restoration candidate!
Talk about some cool patina. This is a nice, solid VW Panel Van. Manufactured in early November of 1956 this bus seems to still have most of its original sheet metal. This is the oldest VW Bus I've ever seen in person and I go to a lot of VW shows. This is a pressed bumper bus which means it came from the factory with the desirable earliest style bumpers. It also has among the oldest tail light configurations which were small, round bulging lights with reflectors mounted just below them. This is a very cool, classic, vintage VW Panel Van.
We have started working on the bus and have aquired quite a few hard to find parts for it. Now with the sale comes headlights, turn signals, a front seat, all good glass and new front and rear window rubber, a rear apron, a large VW front emblem and most notably a new lower nose section already installed! I also have a title for the bus now too so overseas sales are an option.
Below is the description I wrote when I first aquired the bus (before I did any work to it):
The entire bus is almost free of any through rust. It's nice and straight so it's a great candidate for a restoration. It would also look super cool as a rat rod with lowered suspention and some fancy wheels. The roof is in great condition so you could show it off if you dropped this bus to the ground with a straight axle kit and a lowered front beam. I have a friend that builds lowered suspention for VW Buses and I'll pass his name along to the winning bidder. He also has lots of used parts available so you can use him as a resource to locate the parts not on this bus. It's super straight with a very nice roof and almost perfect sides and vents. There is some small, through rust in the front floor and also in the passenger side rocker (the passenger side rocker is patched with fiberglass). From what I can tell if you want to restore it to factory condition it will need a lower outer nose section, passenger side rocker, front floor patches and an area fixed on the back parcel shelf. The roof and sides are nice and straight. The driver's side inner rocker looks great and the outer has just a few trouble spots. But over all this bus should require very little welding and straightening to get it ready for paint compaired with almost every other bus this old out there needing restoration. It's never been cut so that's a big help. Or you could just get it up and running and drive it as is as a super cool Rat Rod!
Thanks for your interest in this rare, classic VW bus! Call or email if you're interested. I also have a 36 hpr motor if needed.
Click the bus below for many more detailed photos
of the interior and exterior of this fine 1956 VW Panel Van
We've started making improvements to this bus to get it ready for sale. Upgrades will include a clear title, all glass, new original front lower nose section, a front seat, wiper motors with original arms and more...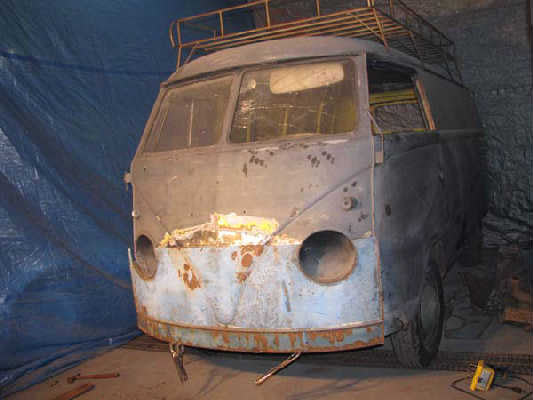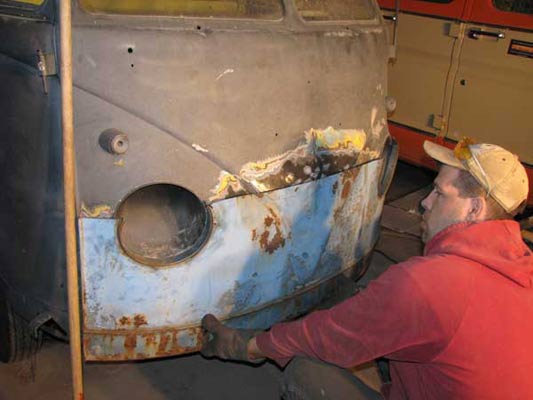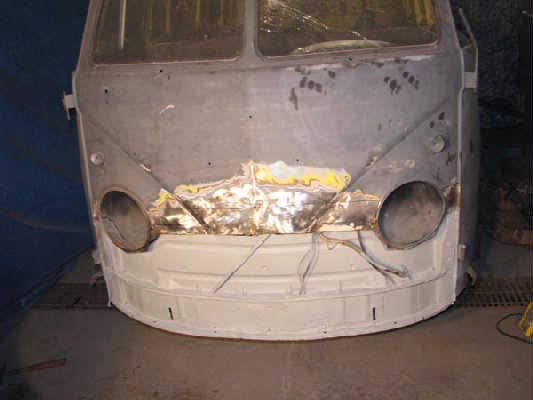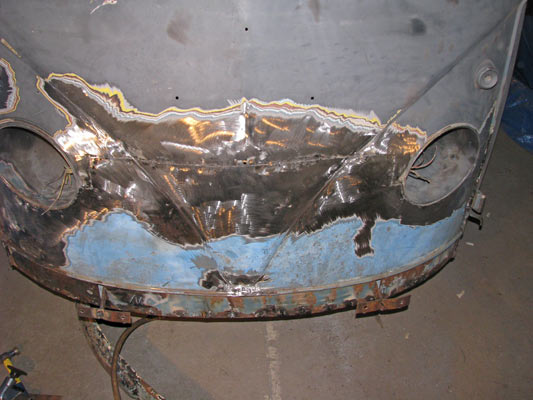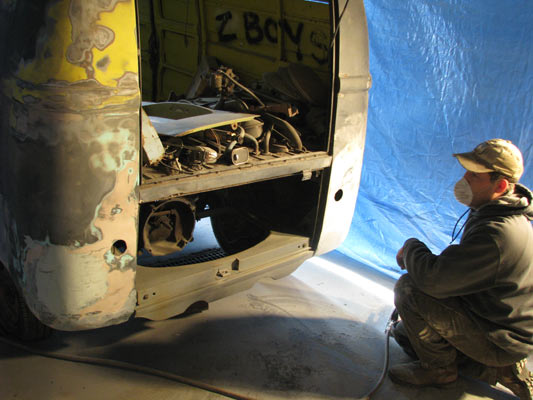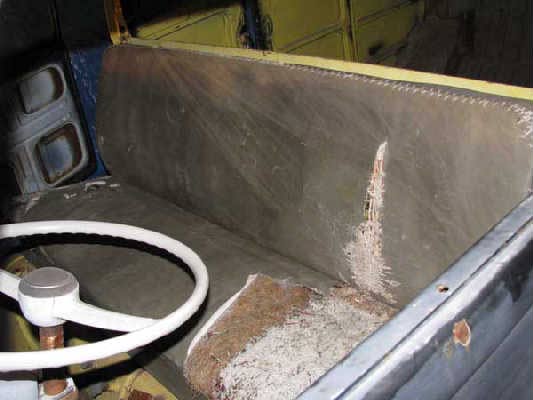 Take a look at that wonderful patina!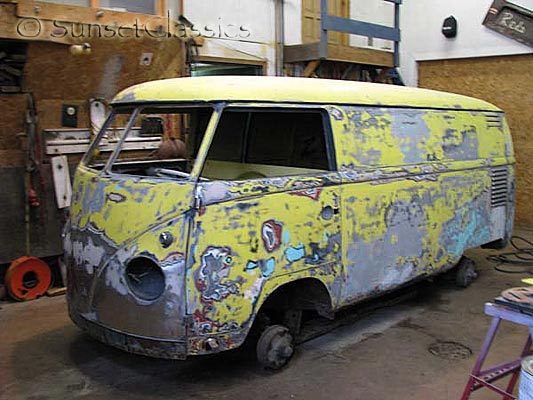 and the final result... in fresh white paint all ready for sale.