1984 Porsche 911 Carrera for Sale!
This is a Low Mileage Classic Porsche 911 Targa
Removable Targa Top, 6 Cylinder 3.2L Engine, 78k Orig. Miles!
We have a very nice Porsche 911 Carrera for sale. I am helping a local dealer sell this low-mileage Porsche 911 Carrera with Targa top. This is a well cared for, low mileage car with only 78,490 turns on the odometer. It has a powerful 3.2L H6 Engine. The body is straight and solid. The interior is in very good shape complete with a blaupunkt CD player. All of the turn signals, back up lights, and brake lights function as they should. The photos of the undercarriage show that this is a solid 911 with no signs of rot. It's a low mileage, dry car with the body to prove it. The floors, bottoms of the doors, and lower panels are all in excellent condition.
The door panels, seats, dash and carpet are in very good shape. The hood stays up on its own but the hydraulics in the hood hinges are a bit tired. The tires are in good shape and the engine sounds great. You can hear the car run in the videos below! I tried the windshield squirters and the headlight squirters but no fluid was dispensed. (It could just be out of fluid.) The tachometer isn't registering the RPMs. The fuel gauge and engine oil pressure register with the key on and are working well.
The car has factory air conditioning. The air coming from the vents feels cold but it is hard to tell for sure if the AC is functioning as it should (it's still cold outside here). I checked the engine oil and it is as clean as new.
The paint is in overall great condition with a few small blemishes. I photographed the blemishes that I saw and I put those close-up shots in the close-up photo gallery (there is a link to the two photo galleries just below this written description). The interior is in great shape--it's almost like new. There is one section of carpet missing from under the driver's side floor mat. Also the rear seats are supposed to have a strap that holds them up in place and those straps are torn. The turn signal switch wants to flip the headlights to bright when you go over a bump so the switch is showing some signs of wear. But this car is a blast to drive. I've test driven this fun car for about 300 miles and it will be hard to let this one go.
Average retail value as of April, 2008 is $19,800. This low-mileage, well cared for car should qualify as at least average retail, but I'm not afraid to give a good deal to the next owner. I sell a lot of cars and a big part of the thrill for me comes from finding these exciting cars a new home.
I know of several reliable shipping companies, and while shipping the car will be the buyer's responsibility, I am happy to do what I can to assure the shipping process goes smoothly.
Please take a moment to page through the photo galleries of this Porsche 911 Carrera Targa and feel free to ask any questions you may have. Thanks for viewing the auction, and good luck winning this low-mileage Classic Porsche 911!
Click an image below for many more detailed photos
of the interior and exterior of this fine 1984 Porsche 911
See this fantastic 1984 Porsche in action below:
Videos include engine start-up and walk-a-round!
Click the translucent PLAY button below for some exciting video!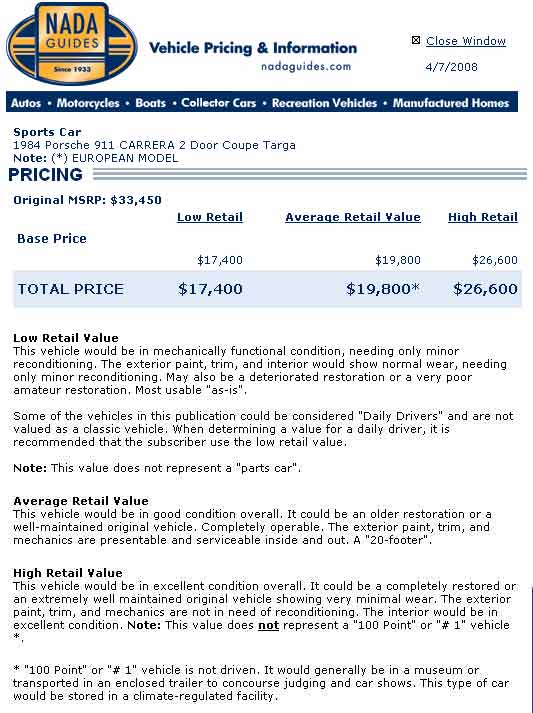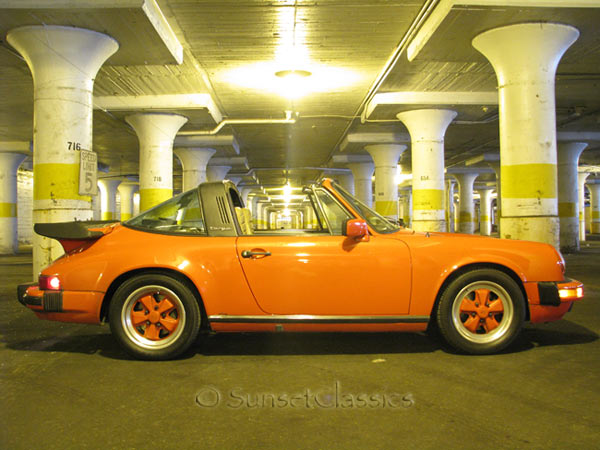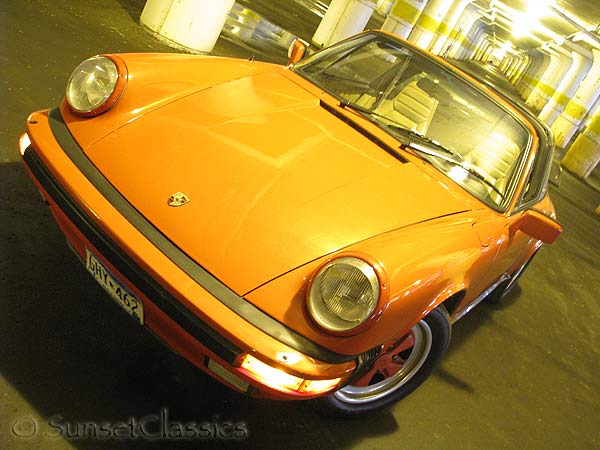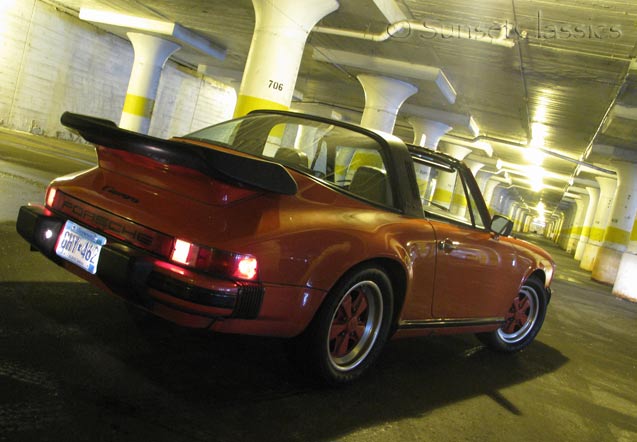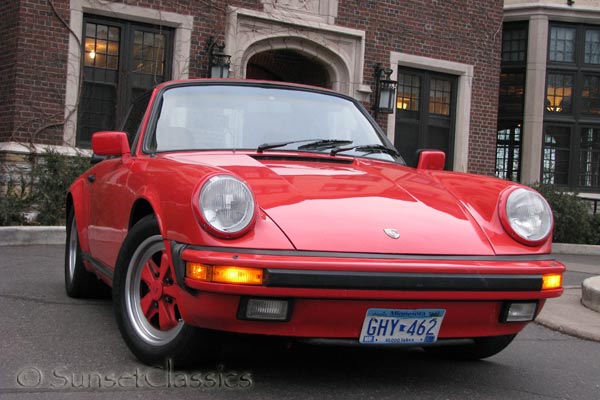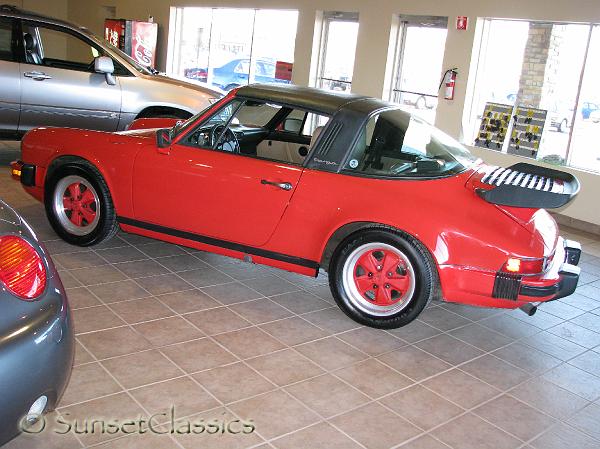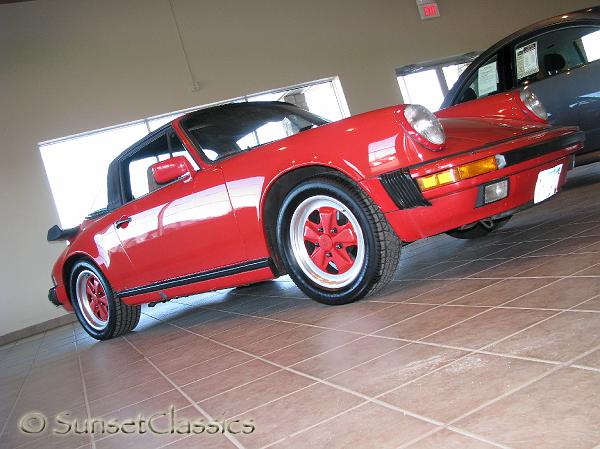 Click below for many more detailed photos of the interior and exterior of this fine 1984 Porsche 911
- SOLD