1976 Porsche 912E for Sale
This Classic Red 1976 Porsche 912 has Sold
Very solid Nevada Porsche. Alloy wheels, Sunroof - a real head turner!
More great used Porsche 912's for sale below...
Place a bid today and Buy with confidence with eBay's $50,000 Vehicle Purchase Protection program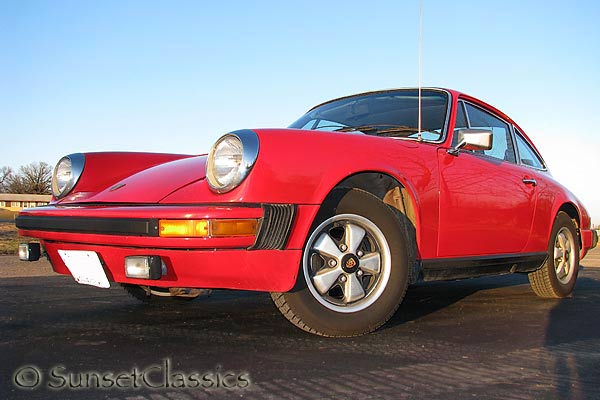 We have an extremely nice Porsche 912E for sale. This is a 2-door coupe Porsche 912 with 911 styling and handling! Runs great, 50,000 miles on a Porsche factory rebuild.
This is not your average used Porsche 912 - this one turns heads! Well pretty much any Porsche 912 gets attention but this beauty has plenty of fine extras that add that extra bit of luxury to a sports car.
Alloy Wheels
Bucket Seats
Compact Disc
Rear Defrost
Sun Roof
New paint job ($6700 cost on paint job) and new tires, interior good condition, newer Bursh exhaust, 5-speed manual. Body was stripped to bare metal for the paint, absolutely no rust. This car spent most of its life in the Nevada desert. Body work and paint done professionally. Records available on rebuild and paint and body work. This is a Porsche guys Porsche.
This Porsche 912 is road ready and just returned from a 1300 mile trip. The car averaged 36 mpg and preformed without a hitch - you can't beat 36MPG for a sports car! Drive this one home, and you'll have plenty of fast (and economical) driving pleasure.
Click an image below for many more detailed photos
of the interior and exterior of this classic 1976 Porsche 912E
See this Classic 1976 Porsche 912E in action below:
Videos include virtual test-drive, drive by, walk-a-round and more!